Selling Your First Home
Once you've achieved the American dream of owning a home, it usually isn't but a few years later that people decide to sell that home an upgrade. Reasons vary from starting a family and needing more space to relocating due to changes in a job. Often the first home you buy is smaller and more of a fixer that you would ideally choose if you could afford something else.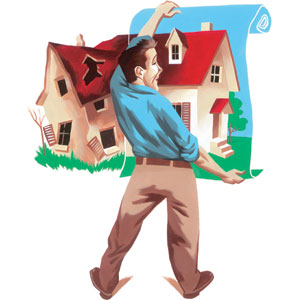 Often a few years of home ownership is accompanied by an increase in income, making an upgrade possible and desirable.
While you've likely been through the steep learning curve of shopping for a house, finding the right neighborhood and qualifying for a loan, you may know very little about selling.
The first thing to understand is that no one will value your house the way you do. No one. You moved into that house, just starting out—maybe just after getting married or landing your first big job. Your heart soared at the chance to realize this big achievement and you put everything you had into making it happen.
On top of that, you built memories there. Important memories that you'll keep all your life. You may have fixed it up on your own, invested blood, sweat and tears. You may have started a family in that home or met your spouse while living in that home.
These memories and moments are precious to life and we often attach them to the house itself, which can make objectively appraising its value difficult.